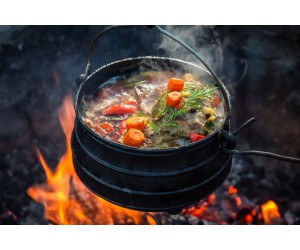 Cast Iron Cookery & Recipes
---
Browse our mouth-watering recipes especially for your favorite Potjie and Cast Iron Cookware.
---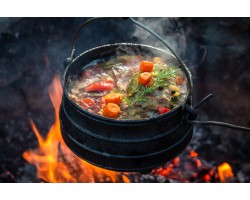 Traditional African Potjie (Stew)
This delicious potjiekos (which translates to "small pot food") recipe comes from South Africa and is their version of a traditional stew with meat, starch, and veggies - really whatever they had on hand and in season. Make it on the stove in one of our flat bottom potjie pots or on your BBQ or campfire with our traditional cast iron potjie for a yummy fall meal. Traditionally, it includes meat along with vegetables like carrots, cabbage, or pumpkin, but feel free to add your favorites and make it your own. Though we specify beef below, you can easily swap in pork, chicken, or leave it out for...
Showing from 1 to 1 of 1 (1pages)